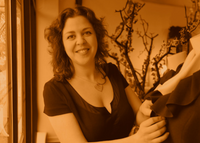 Shopping at Tenth & Proper is easier than ever!
We are open to the public! All necessary safety measures are being practiced and we'd be happy to see you anytime! 
Marion's on her own for the time being, mostly serving customers on the shop floor, and therefore not getting new styles up on the site at the moment -- there is SO much more in the shop than you see here!! Give her a call or swing by to see the newest items!
Contact us at tenthandproper@gmail.com, or call us at 604.222.1115 with any queries.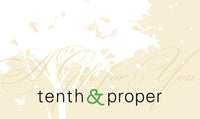 Gift Card
Shopping for someone else but not sure what they'll like? Give the gift of choice with a Tenth & Proper gift card.
Gift cards are available by emailing us at tenthandproper@gmail.com, or by calling us at 604.222.1115.  
We will happily mail them to anywhere or whomever you like! 
*Gift cards are only redeemable at our physical store location, we are unable to take them as payment on our online store at this time.